Meet our NZ team of Regional Directors

Avella is Opteon's Regional Director of Government and Advisory. She manages a team of 31 valuers, drives strategy and innovation projects, and looks after the contracts for several Territorial Authorities across the North Island. Avella also sits on the Board of the Property Institute of New Zealand, is a member of the Institute's Standards Board and the Auckland Branch Committee Chairperson.
Opteon's Government team provides rating valuations across all asset types for Territorial Authorities, which have ranged from residential, industrial and commercial properties through to more specialist properties, kiwi orchards and dairy farms. The accurate, timely advice they provide helps the Territorial Authorities with future planning schemes, forecasting, budgets and other community initiatives.
"I've been privileged to lead the NZ Government team during a period of exceptional growth and technological innovation. In just a few years, our team has grown from 13 to 31 valuers," said Avella. "I've also loved working with our customers and team to improve service delivery levels and transparency through process refinements and the introduction of Valor, Opteon's market-leading solution for local government rating and taxing systems. I think the next big improvement opportunity will involve better harnessing available market data to further improve quality outcomes for our customers," she added.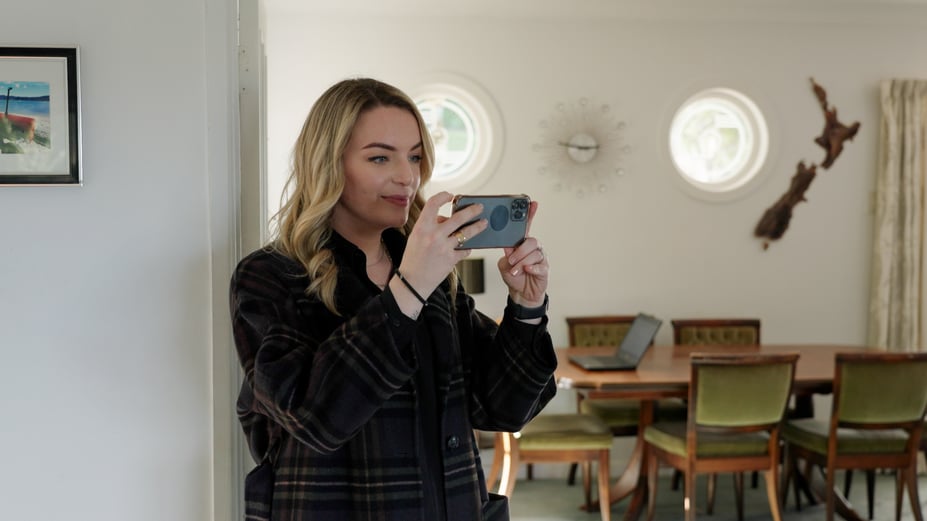 At university, Avella initially studied PR and journalism. She quickly decided that career was not for her, so she moved into HR and marketing before deciding to take a gap year. Just before taking that break, Avella spoke to a friend who was working in property and decided "to give it a go" instead. While she was studying to become a valuer, one of her lecturers pointed out it was a male dominated industry. She wasn't deterred, but has certainly experienced some gender-related challenges in her career journey – including being asked at a property she was valuing if she was qualified to do the job. Those negative experiences and, more importantly, her love for the industry have led Avella to become a passionate advocate for women in property careers.
Avella is now getting ready for the next milestone in her life. "We're about to have a little girl and I'm very excited about it," she said. "While I am obviously looking forward to spending time with my baby, I have no hesitation about coming back after my parental leave because of the flexibility in my role and Opteon's supportive culture."
Michael is the Regional Director for the New Zealand Commercial & Industrial team – a leadership role that combines strategy and management responsibilities with 'hands-on' valuation work.
Since 2004, Michael has specialised in providing valuations for a broad range of commercial and industrial assets in Auckland, the North Shore and Rodney regions.

"After graduating from university I was toying with the idea of going down either a finance and accounting path or a construction path," said Michael. "Then I realised a career in valuations was going to tick both of those boxes for me in terms of my interests. It takes a long time to get a strong grounding in commercial and industrial valuations, but I think it's worth the commitment," he added.
Aside from a short stint working for a London construction company, Michael has spent his career working with Opteon or its predecessor firm. "One of the things I like most about working for Opteon is that it's both a big and small business. It's a global company, so we have access to outstanding corporate infrastructure, ranging from prop tech to legal and quality assurance services. But on the ground, it still feels like a smaller business that really values relationships," he said.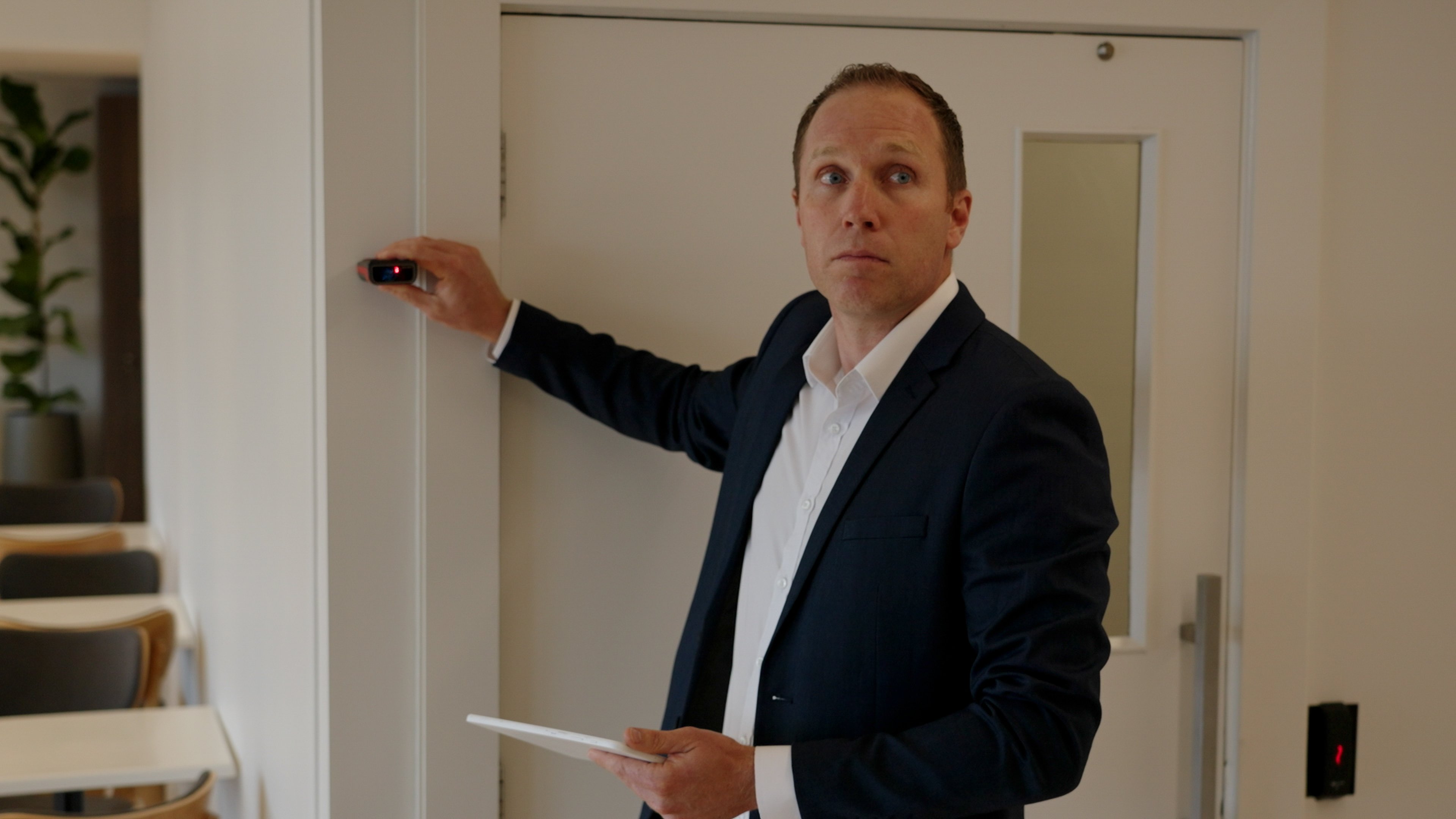 In his work, the thing Michael finds most rewarding is providing accurate advice that people can rely on to make a good decision. "Recently I provided a purchaser with a valuation for a property that they had set their heart on. As it turned out, I valued it less than client expectations, so the client – despite being very disappointed – didn't buy it. A few weeks later the client was delighted because they bought another property that was much better value."
Over the past two decades, Michael has been a close observer of how market conditions can impact owner occupiers and investors. At the moment, he sees a market softening that largely reflects the recent rapid rises in interest rates. However, despite the general market conditions, there remain pockets of good demand. "At the moment, there's still strong demand in the industrial leasing market because of a lack of stock and the high demand for warehousing properties – in part driven by the rise various warehousing requirements since the Covid pandemic. There's also strong demand from owner-occupiers for empty warehouses, as they are finding it difficult to secure long-term leases," he said.
When he's not at work, Michael loves going boating and fishing with his wife and three children. His passion for being active and outdoors is not that surprising, given Michael is a self-professed "broken-down former rugby player, cricketer, and part-time golfer. On occasion when time allows he still enjoys getting away, snowboarding or a rare surf.
Richard is a vastly experienced registered valuer who leads Opteon's 25-strong NZ residential team.
Richard really enjoys the management side of his role, including sharing collective experience with his fellow Regional Directors. He also loves holding a leadership position while still being 'on the tools', valuing residential properties on the North Shore and lifestyle properties in the Rodney district. "It's a privilege going into people's homes to provide valuations. What we do is meaningful and I enjoy being able to provide quality valuations that people can rely on when they are making important decisions," he said.
Careers in the valuation sector run in Richard's family, as his mother was a typist for a valuation company. "I found one of the old valuations my mother had prepared a while ago. It made me realise just how far the industry has come and how grateful I am to work with Opteon's market-leading technology. Our investment in prop tech is really reshaping how valuations can be provided by boosting timeliness and efficiencies without compromising quality," said Richard.
Richard has been specialising in residential valuations since 2006, 'cutting his teeth' in that space during the complex market environments of the GFC. He's since gone on to value homes of all shapes and sizes, including an award-winning house on the beach in the East Coast Bay area that was "more artwork than it was a house". In stark contrast to the 'wow' factor of that home, Richard's most challenging experience involved needing to wear full hazmat gear to value the home of a hoarder.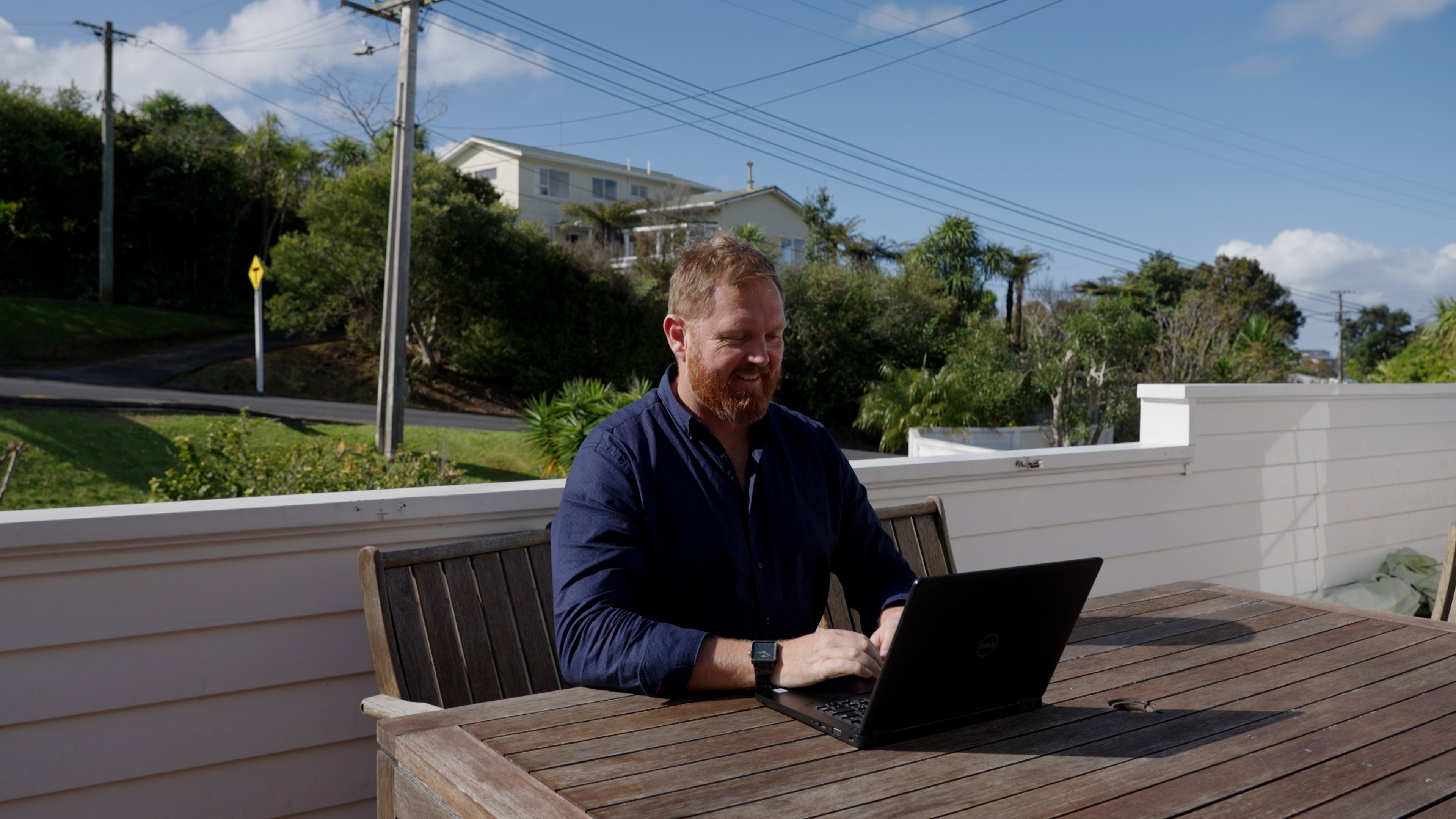 While Richard provides most valuations for mortgage, refinancing and property settlement purposes, he also provides historical valuations for expatriates who need to make disclosures to the Australian Tax Office.
When he's not at work, Richard enjoys spending time with his wife and three children. One of the things they love doing is taking their boat out to go diving and fishing. Time will tell if he decides to share with his children the valuable lesson he learnt as a 20-something working in the Middle East, which was not to do a 'Baywatch' dive from a boat while it is doing 40kts!
Subscribe to receive the latest property insights here: