Opteon for Appraisers
Join the team forging a new path of innovation and excellence for appraisers.
Empowering Appraisers Across the Nation
As a leading provider of property appraisals across the US, we're always looking to expand our team of talented appraiser staff, contractors, and trainees. We support, train, and empower our appraisers to perform at the highest level by giving them our tools, technology, and team to help you grow. By joining our team – either as a staff appraiser, contract appraiser, or appraiser-in-training – you'll be given new business opportunities and learning opportunities to help you further your career.

Staff Appraisers
Join our team of staff appraiser at Opteon Appraisal and gain new opportunities to learn and grow with the support of our team.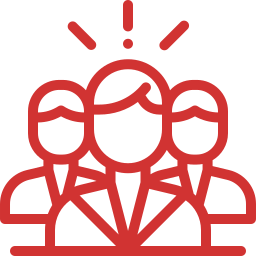 Panel Appraisers
We welcome independent contractors to become a part of a panel of appraisers and expand your business opportunities.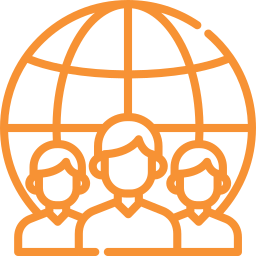 Appraiser Trainee Program
We're training the next generation of appraisers through our trainee program – Opteon U. Whether you're new to the industry or looking for an opportunity to learn, we'll give you the tools and training you need to succeed.
Competitive Rates
Our rates are not only competitive, but you can also count on them to be consistent year-round.
Full Transparency
When you work with an appraiser-friendly management company like Opteon, what you see is what you get. We strive to keep open lines of communication, so there's no confusion.
Appraisal Technology
We brought on a technology partner to design a digital solution to streamline and automate the appraisal process where we can – making appraisals more efficient and faster than ever.
Get Paid 2X Monthly
Don't wait 30, 60 or even 90 days to get paid. We provide consistent pay for the work you do, guaranteed.
Full Support
Working with us means no more angry customers or pressure to "hit" value. Working with Opteon means you also get full support from friendly, knowledgeable staff and review appraisers.
Training Programs
Through our training program, Opteon U, we're teaching trainee appraisers across the nation and bringing seasoned appraisers up to date.
Hassle-Free Portal
Our portal is simple and straightforward with no complicated software, extra steps, or automated reviews. Accept, update, and upload your report all from one screen.
Performance Perks
Are you performing like a rock star but not being treated like one? After ensuring geographical competency, we give priority to our highest performing appraisers.
Experience Technology Designed to Support Appraisers
We aim to equip our appraisers with the best technology in the industry – which is why we brought on a technology partner to develop our own suite of appraisal technology. Through our innovation and technology, we've created a world-class tech infrastructure that's designed to deliver rapid turn-times and create a seamless, end-to-end experience for our appraisers and lenders.
Intelligent and customizable workflows
Detailed reporting and tracking
Underwriting tools
200+ AI quality control checks
Lightning-fast processing and smart features
Help with CFPF and other compliance reporting
The leading order search function in the industry