Innovative Appraisal Solutions for Lenders and Brokers
We're transforming traditional appraisals into a seamless mortgage experience with cutting-edge digital tools and human expertise.
Close More Loans, Earn More Business
At Opteon, we're on a mission to achieve two-day turn times to help you fulfill a rapid digital mortgage experience. We focus on making your experience better, and we achieve this by providing top-tier customer service and our full suite of appraisal resources at your fingertips, which includes our staff appraisers, panel appraisers, and proprietary appraisal technology. Our three-pronged approach to property appraisals integrates our people, processes, and technology to achieve faster turn times and higher quality reports that help you close more deals.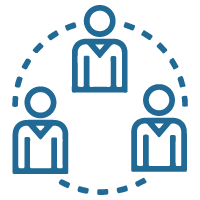 Our People
We have 250+ staff appraisers that provide consistent and fast reports through our technology and 16,000+ panel appraisers to provide extensive coverage from metro to rural areas across the nation.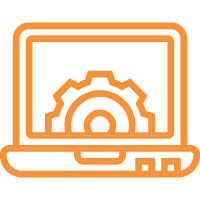 Our Technology
Our technology enhances the appraisal process with platforms that enable detailed reporting and tracking, 200+ AI and human quality control checks, and faster turn times.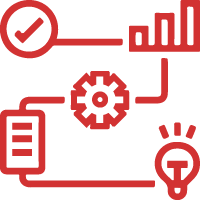 Our Process
We integrate innovation into every step of our process from ordering an appraisal to receiving your final report. We've created a seamless appraisal experience that combines the human expertise of our appraisers and the efficiency of our technology.
Rapid Turn Times
Our best-in-class appraisal process and strong appraiser relationships mean rapid turn times and quality reports.
Client Experience Managers
We provide dedicated client experience managers to ensure every experience with us goes smoothly.
Appraisal Technology
We utilize technology to streamline and automate the appraisal process where we can – making appraisals more efficient and faster than ever.
Live Customer Support
A real person will answer the phone when you call during business hours.
250+ Staff Appraisers
Opteon Appraisal is one of the largest staff appraiser firms in the US with highly qualified appraisers in-house to support your next project.
16,000+ Panel Appraisers
Opteon AMC has built a large panel of skilled appraisals to enable us to serve most markets across the US.
Live & AI QC Review
A real person will review and resolve potential underwriting issues on every appraisal report, resulting in hassle-free underwriting without major issues or delays.
Access to AVMS
Easily and quickly order low-cost AVM reports.
Business Growth
We have a variety of educational classes and programs to help you grow your business with real estate agent, builder, and investor partners.
Partner with Us
Opteon makes it easy to partner with us through our seamless onboarding process and dedicated client experience managers to assist you with any needs. Get the onboarding process started today by selecting a sign-up option below.
Building the Valuation Technology of Tomorrow
We aim to be the most technologically advanced appraisal management company in the industry – which is why we brought on a technology partner to develop our own suite of appraisal technology. Through our innovation and technology, we've created a world-class tech infrastructure that's designed to deliver rapid turn-times and create a seamless, end-to-end experience for our appraisers and lenders.
Intelligent and customizable workflows
Detailed reporting and tracking
Underwriting tools
200+ AI quality control checks
Lightning-fast processing and smart features
Help with CFPF and other compliance reporting
The leading order search function in the industry
Hear from Our Customers
"John and his team always provide my agent/brokers with my most up to date information on appraisals. He is top notch. He has the most accurate presentation to help agents comp like an appraiser. I love having him give this presentation as an add value to them. John and Opteon are highly recommended."
Will Merritt Movement Mortgage
"I just wanted you to know that Rebecca Lewis continues to provide AMAZING service to our team for ALL of our clients' needs! She always goes above and beyond to help expedite our requests and answer all of our questions. Opteon is very lucky to have her on their team! Thank you so much for all you do, Rebecca!"
Amy Debusk Finance of America
"It's great having partners like Opteon. It makes the business a whole lot easier."
Frank Gemma Caliber Home Loans
"How awesome is this!? Just got confirmation that Opteon USA has already confirmed and an appraiser has accepted the order for a sooner completion date and $20 less? Whhaa… trying to hit it out of the park apparently!?"
Tara Attwood Guild Mortgage