Opteon Appraisal, Inc., Releases First-in-Industry Technology to Deliver 1004D Final Inspections from the Field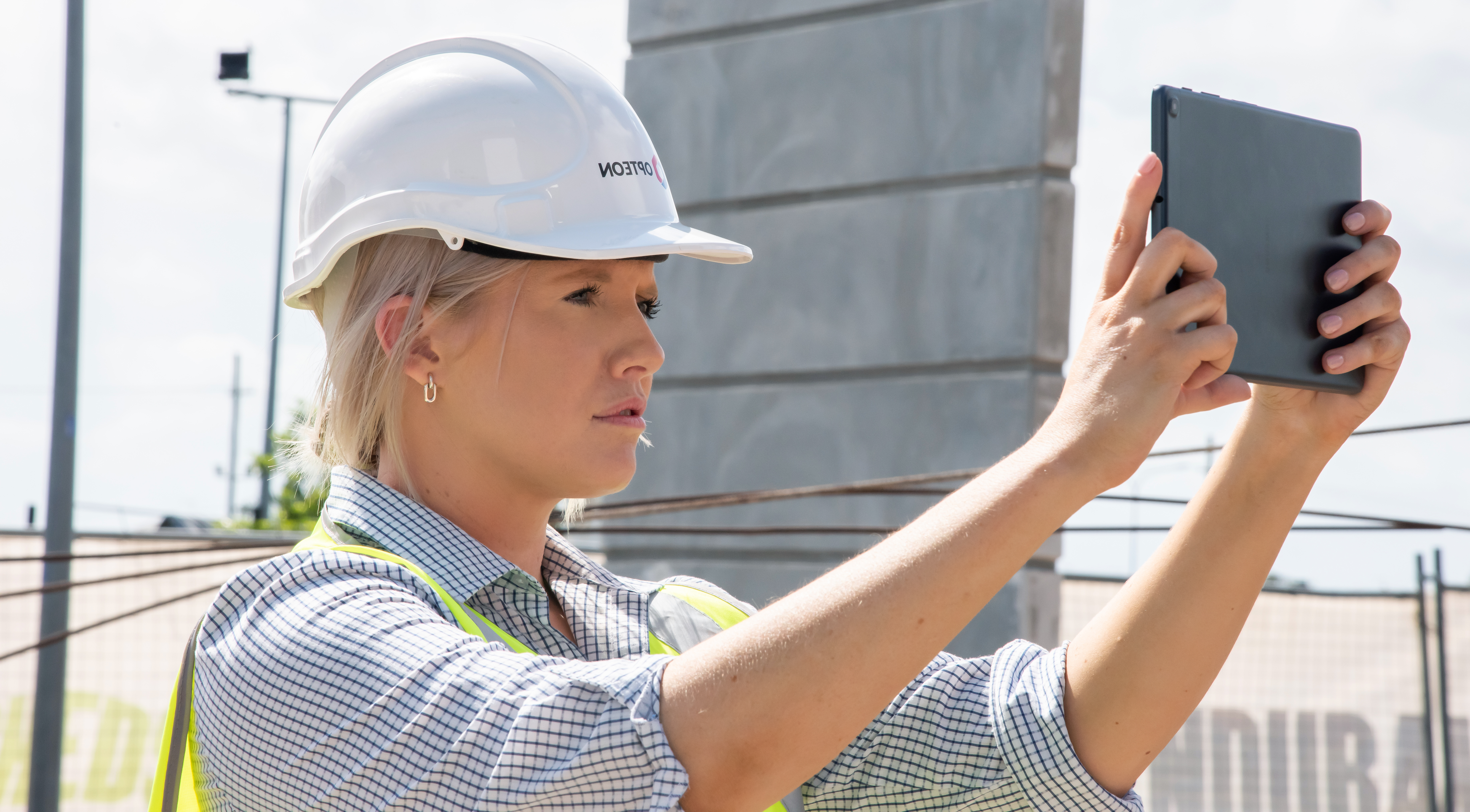 First-of-kind technology available for Opteon customers to utilize immediately.
Scottsdale, AZ June 20, 2023 – Opteon Appraisal, Inc., one of the country's largest staff appraiser valuation firms, has announced its industry-leading technology which enables appraisers to deliver final inspections via the 1004D form instantaneously from the field.
With Opteon's new technology, the 1004D report process is streamlined considerably. The tail end steps of the report process, i.e., the appraiser traveling back to their office, photo and prior report information upload, are eliminated. In total, the streamlined process eliminates an average of 1.22 days of the inspection process.
"While the rest of the industry requires 24-48 hours to deliver this product, our solution is instantaneous, from inspection to delivery. Speed to close is here. This is just one step on our journey to deliver a completely new ecosystem that merges data, technology, and local market expertise." said Lee Trice, U.S. Managing Director of Opteon.
Opteon's technology is available to its 200+ staff appraisers throughout the U.S., with the rollout to its panel appraisers slated for later this year.
About Opteon
Opteon is an international provider of valuation, advisory, and property services through innovative software solutions. With the company's recent expansion in America, Opteon has invested heavily in the customization of its diverse range of technology-driven solutions proven to reduce time, increase quality, and minimize human error without eliminating human expertise. Opteon was founded in 2005 and is recognized as the largest independent valuation professional services firm in Australia and New Zealand.
###
Media Contact:
Courtney Ray
Executive Vice President, Marketing & Communications
248.255.2022