Gladstone – Residential, Commercial and Industrial Market Update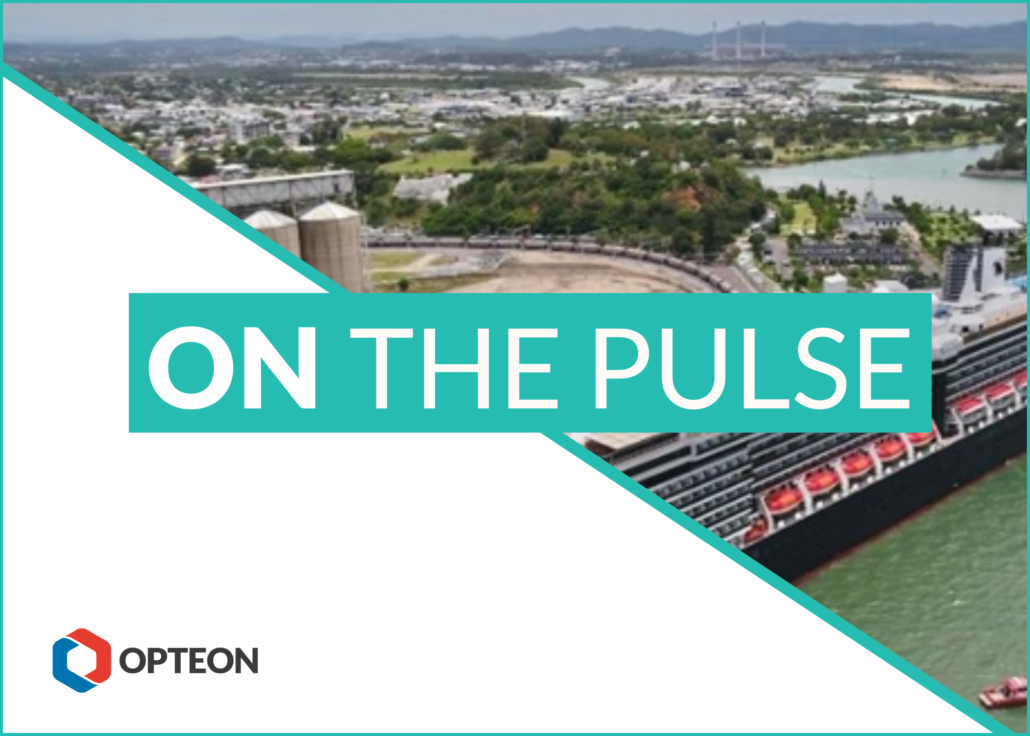 Authors: Josh Stanton, Certified Practising Valuer and Julie Owbridge, Certified Practising Valuer
The city of Gladstone and the surrounding region remains a major powerhouse of industry within the state and nation. The port of Gladstone is a major bulk commodity port with 8 main wharf centres with 20 wharf berths in total. There are 30 different products handled through the port with coal, LNG and aluminium the major commodities in additional to cement, petroleum and timber. Most coal handled is coking coal used in the steel manufacturing process, which is exported to Japan, South Korea, Taiwan, India, Italy and France. Approximately 30% of coal exports are thermal for use in boilers of power stations in Japan, Hong Kong, Taiwan, South Korea and Israel.
Some economic positives, such as the rise in the coal price in the past years, has corresponded to higher volumes of coal through the port. As per Gladstone Ports Corporation annual reports, approximately 30% of coal exported is thermal and is exported to customers in Japan, Hong Kong (part of China), Taiwan, South Korea and Israel. The highest overall importers of Coal via the Gladstone Port are Japan and India with China third highest and Korea close behind in fourth position. This provides some buffer to the current trade disturbances originating from China which are yet to normalise since the ban on exports some years ago. The LNG exports are however dominated by China.
The Port Central Area is currently the offloading wharf for components for the 800 MW Clark Creek Solar and Wind Farm currently under construction with Squadron Energy which is located 150 kilometres north west of Rockhampton. These components consist of 22 tonne, 76 metre long turbine blades which are currently being transported along the Bruce Highway north to the site, leaving the port precinct from 10:30pm nightly with the journey of multiple truck movements overnight to arrive at the Windfarm site at 7am daily.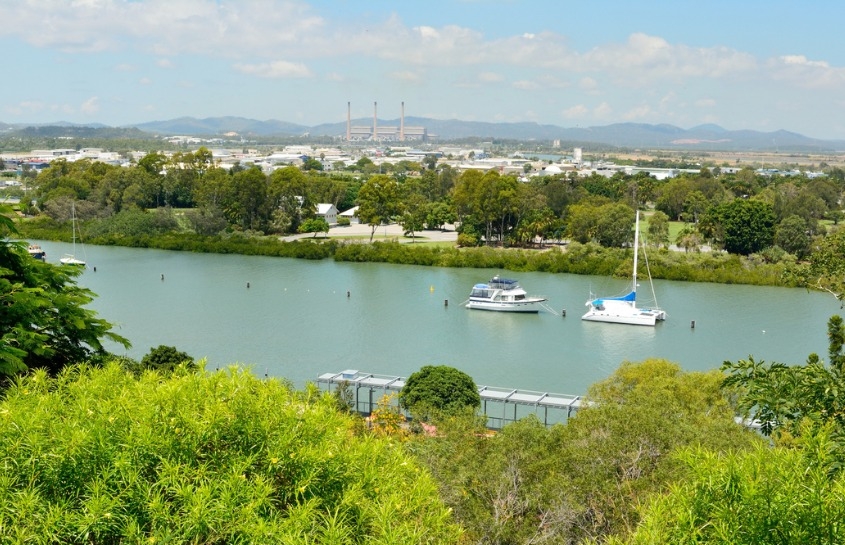 There are a number of other prospective major projects in the pipeline or under construction for the Gladstone Region which may boost regional confidence over the coming years, including:
Australian Future Energy Pty Ltd – Gladstone Energy and Ammonia project $1 billion investment undergoing EIS stage. The proposed location is in the Gladstone State Development Area, 15 kilometres west of the Gladstone CBD. The project is the largest proposed in Australia to produce clean hydrogen, and looks to create 800 jobs in the construction stage and 200 upon completion. Expected commencement of construction is in 2023.
Queensland Alumina Limited (QAL) $600 million investment into its operations in the Gladstone Region over the next 5-6 years.
Acciona's $500 million solar farm project at Aldoga has an approved development application. Construction was originally proposed to begin in early 2021 however it is now scheduled to commence in 2023/2024 with a construction duration of 18 months. Peak workforce is 350 personnel with 10 full time operational positions.
Asia Pacific Agri-Corp's proposed $260 million greenfield abattoir in the Gladstone State Development Area. Development application has been approved, and the facility will be capable of processing 2,400 head of cattle a day, and will include 95 hectares of solar panels on an on-site 33-megawatt hydrogen plant.
Fortescue Future Industries in partnership with the Queensland Government announced in November 2021, construction of a Hydrogen Equipment Manufacturing Facility in Gladstone. The company was founded by mining magnate Andrew Forest. The project is to be developed in six stages, with the first $114 million stage which commenced construction in February 2022. The Aldoga facility will potentially produce up to two gigawatts of electrolysers annually with the production to commence in 2023. The project will create 120 construction jobs with an initial operational workforce of 53. The entire project fully staged has 300 personnel. A major milestone of the project was announced in December 2022 with a $15 million contract to design and construct the 275kv substation awarded for the Green Energy Manufacturing Centre which is proposed to manufacture the first electrolysers in early 2023.
A $500 million renewable diesel and aviation fuel biorefinery is proposed for the Yarwun Industrial Precinct in the Gladstone State Development Area with the land contracted mid 2022 from the Queensland Government. The project is owned by Oceania Biofuels Pty Ltd and will create 60 jobs and produce 350 million litres of aviation fuel and renewable diesel annually. This will be the second biofuel facility in the location as the first, Northern Oils Advanced Biofuel Pilot Plant, commenced construction in 2017 at the Northern Oil refinery site at Yarwun, north of the city. This plant uses waste/biomass from multiple sources as feedstock for the production of bio-crude oil which is refined into saleable kerosene and diesel products.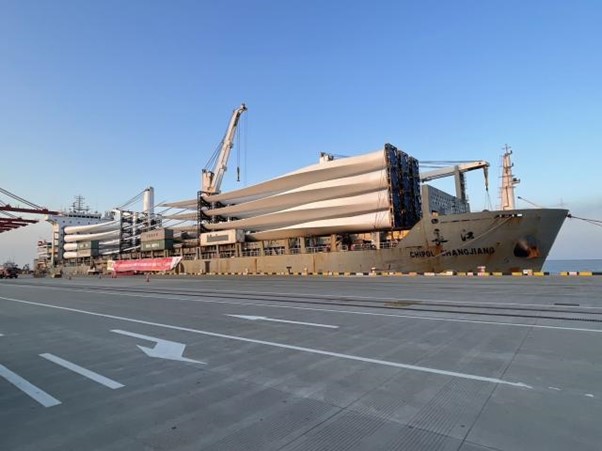 RESIDENTIAL MARKET
LAND
The land market has shown its strongest signs of capital growth post 2014. For the years following, vacant land was in low demand with limited transactions due to the oversupply of newly built dwellings from the LNG boom (which sold well below their replacement costs). Presently there is somewhat of a shortage of vacant land with limited development occurring in the form of subdivisions over the preceding years.
A total of 117 vacant blocks of land were sold in 2022.
Up to 1,500 sqm
53 land re-sales of blocks ranging in size from 300 sqm to 1,347 sqm show sale prices ranging from $20,000 to $495,000. Suburbs include Boyne Island, Boyne Valley, Calliope, Clinton, Glen Eden, Kin Kora, Kirkwood, New Auckland, South Gladstone, Tannum Sands and Toolooa.
64 developer land sales of blocks ranging in size from 313 sqm to 1,200 sqm show sale prices ranging from $100,000 to $182,000. These estates include:
Riverstone Rise, Boyne Island
Hill Close, Clinton
Jabiru Estate, Glen Eden
Vantage Estate, New Auckland
Tannum Blue, Tannum Sands
Barramundi Street, Toolbox
1,500 sqm + Rural Residential blocks
18 re-sales and 1 developer sale of blocks ranging in size from 4,000 sqm to 323,600 sqm show sale prices ranging from $35,000 to $550,000. Suburbs include Beecher, Benaraby, Boyne Valley, Burua, Calliope, Kirkwood, Tannum Sands and Telina.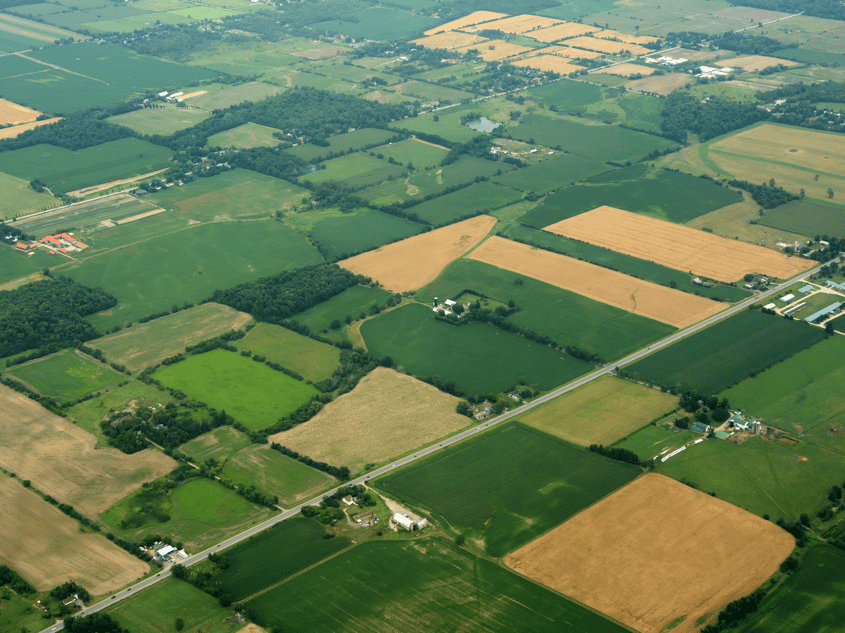 STRATA – UNIT/TOWNHOUSE/APARTMENTS
One of the most affordable strata markets in the state if not on the east coast of Australia, Gladstone recorded a median unit price of $239,000 for 2022. Offering quality modern accommodation within close proximity of major services and amenities, strata properties have improved steadily over the preceding years due to periodic rental increases and limited development in the segment. With properties transacting below replacement costs, it will take time before the prices achieved in the early 2010's are seen again.
Key factors associated with the Gladstone strata market of recent times:
Investor dominated market.
Significant stock built between 2010-2014.
Mix of Medium Density and High Density townhouse and apartment complexes.
Limited development approvals for new projects.
Increasing body corporate fees.
Increasing rental income.
Values well below replacement cost on a rate per square metre of strata area.
Majority of activity in this segment is in the $150-$350k's with very few (10.1%) strata properties transacting for more. Only 23 of the total 227 strata title sales exceeded the $350,000 mark.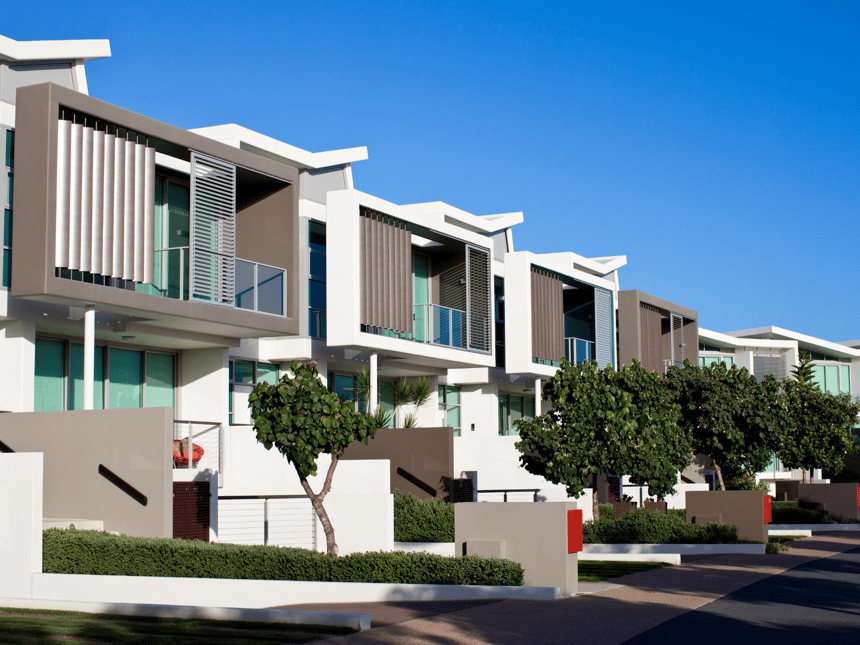 DWELLINGS
This segment has performed strongly over the previous 12 months with data revealing a median price increase of 11.1% from the end of 2021. The median price now sits at approximately $405,000.
The market is rising with renewed confidence and a generally positive outlook for the Gladstone Region in the short to medium term.
The $300-$450k segment has shown strong volumes and the overall confidence is improving especially surrounding well-maintained properties showing limited days on market often times under 2 months to achieve a sale with multiple offers in some instances.
Sales volumes for 2022 and 2021 were near identical with just 0.5% more transacting in 2022.
Key factors associated with the Gladstone dwelling market for 2022:
Steady demand for established dwellings.
Increased demand for new construction of dwellings.
Rising rents.
Rising construction costs.
Rising interest rates.
Increase in job listings.
Increase in population.
Periodic rental increases continuing.
Tight vacancy rate below 1.5%.
Infrastructure spending in the region.
Tourism returning to the region.
Major industry being able to operate at a high capacity.
Moderate demand in the resources sector.
Reduction in mortgagee in possession and forced sale activity.
PRESTIGE DWELLINGS
Prestige properties have had their strongest performance since the LNG boom with 11 sales recorded above the $1 Million mark (under 2 hectares in size). The properties that entered the million dollar club in 2022 were located in the following locations:
Parksville Estate, New Auckland x 1
Tree Tops, O'Connell x 1
Catalina Heights, South Gladstone x 3
Old Tannum, Tannum Sands x 5
Sunnyridge, West Gladstone x 1
These properties showed a value range of $1,000,000 to $1,340,000. The properties in this sales bracket have a shared common theme:
Ocean or harbour views.
Ultra-modern luxury dwellings.
Significant ancillary improvements in the way of pools and sheds.
Proximity to the Gladstone CBD or the Tannum Sands beach.
An amazing contrast to 2015-2021, where just 11 properties transacted in total north of the $1 million, with 7 (63.6%) of those sales occurring in 2021 alone. With $1,225,000 being the highest sale price in that period.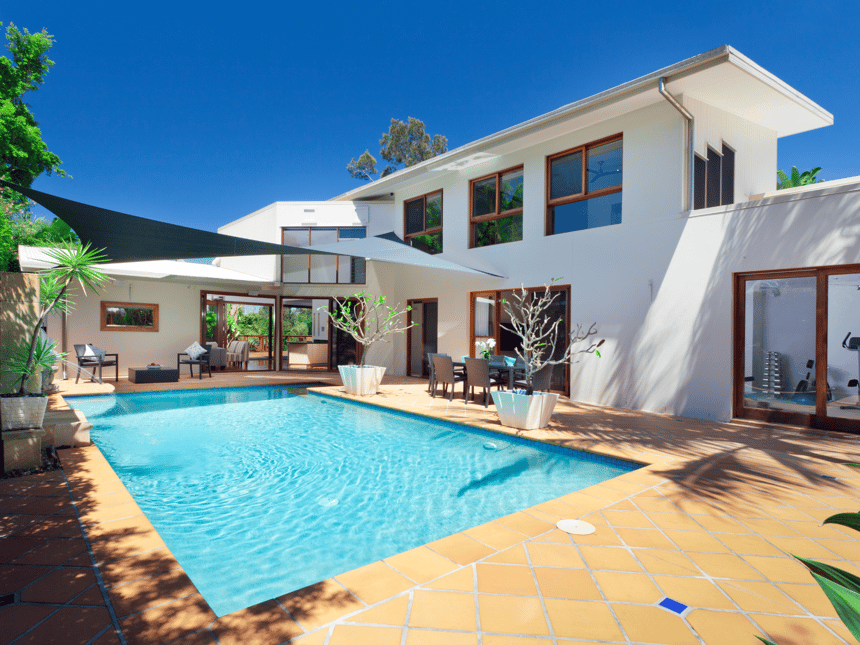 RENTS
Gladstone isn't immune to the rising rents and tight vacancy rates seen up and down the east coast. Great news for investors.
Rents are showing the highest median rental across the board since 2013! The rental market appears to have room for growth as it is still one of the cheapest rental markets on the east coast of Queensland.
The general residential rental market, for both units, single unit dwellings and townhouses in Gladstone, is shown in the below table.
GLADSTONE

RENTS

Median Rent
Median Rent
Median Rent
Latest % Change
Price $ per week
Price $ per week
Price $ per week
December
December
December
December
Quarter 20
Quarter 21
Quarter 22
Quarters 21-22
1 Bedroom Flat
180
250
230
-8%
2 Bedroom Flat
220
250
300
20%
3 Bedroom Flat
280
325
370
13.6%
2 Bedroom House
250
315
300
-4.7%
3 Bedroom House
282.50
350
380
8.6%
4 Bedroom House
350
400
460
15%
2 Bed Townhouse
230
240
295
22.5%
3 Bed Townhouse
280
320
370
15.6%
(Data from Residential Tenancy Authority – rta.qld.gov.au)
The foregoing figures show a strong increase in the Gladstone residential rental market over the past year, with the rental value of a benchmark four (4) bedroom dwelling up approximately 15% and the 3 bedroom townhouse up approximately 15.6% over the period. Vacancy rate for residential property in Gladstone is considered tight and fluctuated between 0.5-1.5% across 2022.
COMMERCIAL MARKET
Relative to the Gladstone Commercial and Industrial markets in particular there has been a turnaround in the industrial sector since mid to late 2021 with increased sales turnover evident and some strengthening of pricing over the period. External investors have entered the market since 2021 with the industrial market sector seeing the best uplift of activity in a decade occurring over the last 2 years, particularly where a strong tenancy profile exists.
The commercial market, which is centred on the CBD and major arterial roads of the city, has been slower to see an improvement in activity. Owner occupiers have been transacting offered property in the sub $million price point more so than investors, as there have been fewer leased investment properties offered to the market in the 2021-2022 period. Sales remain in the yield range of 5.6% to 8.0% locally for freehold property of the commercial market. However, the lower end of the yield range for transactions of the period has been generally in the earlier period prior to the 2022 interest rate rises.
Transactions in 2022 continued to show a strong price level with no major indication of any downward market pressures to date. It is worth noting however, the few yields in the commercial sector showing 6% returns or less were for freehold investment transactions in early 2022 with later transactions ranging from 6.3% to 8.0%.
The industrial sector, which has been more active, has seen a yield range of 5.3% to 9.0% locally with the lower end of the range being sales of freehold investment property with strong property fundamentals including good quality national tenant/s, high exposure and longer remaining lease terms with solid lease covenants. Similar to the commercial sector, transactions in 2022 did show a strong price level with no major indication of any downward market pressures to date. However, yields in the industrial sector showing 6.0% returns or less were for sites with low site coverages and potential for redevelopment or expansion of current structures. The majority of transactions were generally in the range of 6.3% to 8.5% with one transaction at 9% for a vacant possession offering purchased by a local buyer on a cash contract. Buyers in the market were a mix of local and interstate investors with vacant possession transactions occurring mainly through local buyers for owner occupation.
Overall, the activity in the market particularly within the industrial sector has seen the highest volume of transactions since the high activity centred around the LNG construction of nearly a decade ago. While the commercial market is yet to show similar sales volumes, it is showing improvement just at a slower pace.