Opteon Team in Perth Cook Up a Storm at New Local 'Ronald McDonald House'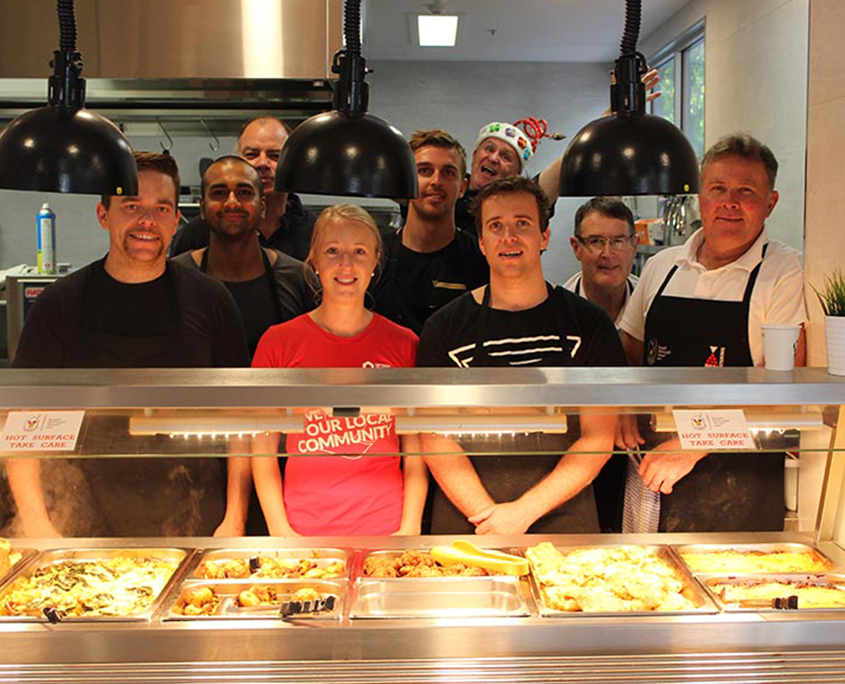 The Opteon commercial team in Perth recently cooked up a storm for 70 guests at Perth's new state of the art 'Ronald McDonald House' facility.
Our team put their Chef hats on for the day and whipped up quite the feast; with Chicken Cordon Bleu, country style chicken, moussaka, lemon meringue pie and profiteroles on the menu. This was definitely a challenge for the team who are normally inspecting Kitchens.
They did have one casualty during the day, when a mudcake mixture was lost to the floor as the cake mixer hopped off the table. Despite this loss the team continued on with plenty of taste testing, and worked hard to meet the 6pm serving time for guests at Ronald McDonald House.
For more information about Ronald McDonald House and how you can get involved please visit their website at www.rmhc.org.au/our-programs/houses/perth