Disrupting the sector to speed up 'time to yes'

Author: Scott O'Dell, General Manager - Growth & Business Improvement
Opteon has been providing cutting-edge systems and valuation data solutions for more than 10 years. Our investment in a seamless automation program, which includes robotic process automation, process reengineering and AI-driven solutions, is meeting the evolving needs of lenders, brokers and their customers, transforming the valuation sector, and ensuring the ongoing success of our industry in a changing world.
At the turn of the century, the valuation industry developed a new slim-lined pro forma valuation report that was built for purpose to increase speeds in the mortgage valuation sector. At the time this, along with technological advances, reduced valuation turn-around times from approximately 8 days to an average of 4 days. This was an essential innovation to keep valuers relevant in the sector. We are now, 25 years later, at a similar juncture where data and technology has rapidly improved, as has the expectations of mortgage clients, to be able to deliver accurate valuation solutions at speed.
Speed to market is therefore now a key strategy in winning and retaining customers at a time when huge numbers of fixed-rate loans are expiring. In May, as reported in the Australian Financial Review, Westpac became "the first big bank to use the government's open banking regime to verify a borrower's income to approve a mortgage application". Westpac joins the Commonwealth Bank of Australia and other neobanks in using the regime to rollout a 10-minute digital mortgage offering, which is a paperless application process for home loans that is available through apps and online. This is an attractive offering for buyers who want to understand their lending position to secure a property quickly in a competitive environment.
To support lenders, brokers, purchasers and the valuation sector as a whole, Opteon is investing in a range of innovative hybrid products that speed up the 'time to yes', while providing risk mitigation and accuracy superior to digital-only offerings. We share the Australian Property Institute's vision of protecting our industry by helping to future-proof our profession.
As well as improving customer outcomes, we have a responsibility to create and invest in the future of our knowledge-rich valuers so they can add significant value to the sector with their insights and high-level analyses.
Currently, there is a disconnect between the data-only valuation options emerging in the industry – which fail to connect with local, on-the-ground knowledge and insights gained from years of experience – and the standing practice of valuation, which provides a far more personalised service but requires a longer turnaround time.
To address this problem, Opteon have partnered with CoreLogic, the leading provider of property data and analytics in Australia, to create SMARTval. The SMARTval platform combines the best of both worlds into a tech-enabled solution, backed by our specific, local industry knowledge, to deliver a hybrid outcome that offers greater certainty.
SMARTval helps slash the 'time to yes' in Australia's competitive mortgage market by combining Opteon's local valuer expertise and CoreLogic's best-in-class data in a digital platform. SMARTval delivers accurate market assessments and eliminates the need for physical inspections of in-scope properties. Beyond the environmental benefits associated with a significant reduction in carbon miles, SMARTval offers an average turnaround of 1 day for all in-scope properties - slashing the usual average 3-4 day turnaround times for full inspections.
SMARTvals are completed in line with International Valuation Standards using existing CoreLogic valuation data supported information provided by the property owner. The SMARTval platform also features automated quality assurance checks and digital reports that include a multimedia output for sales evidence, market trends, mapping and floor plans.
Opteon are continuing to innovate our processes and products to ensure our valuers, and our industry, remain relevant for the long-term. Some current products Opteon are working on with our customers include GREENval, which offers portfolio-level analysis to identify green loans in a portfolio and capture the value of green data; the Core Commercial Report, which is an accurate, fast, and easy-to-understand valuation report for sub $5m property asset classes; and Desktop Assessments, which offer a brief assessment style report designed to provide a low friction, discrete, faster assessment solution that's an economical alternative to full valuations delivered on a no liability basis.
You can read more about Opteon's industry-shaping investment in SMARTval here.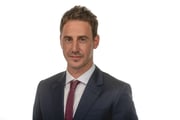 Scott O'Dell | AAPI CPV
General Manager - Growth & Business Excellence
0408 422 556
Subscribe to receive the latest property insights here: