Prestige Residential Performance in NSW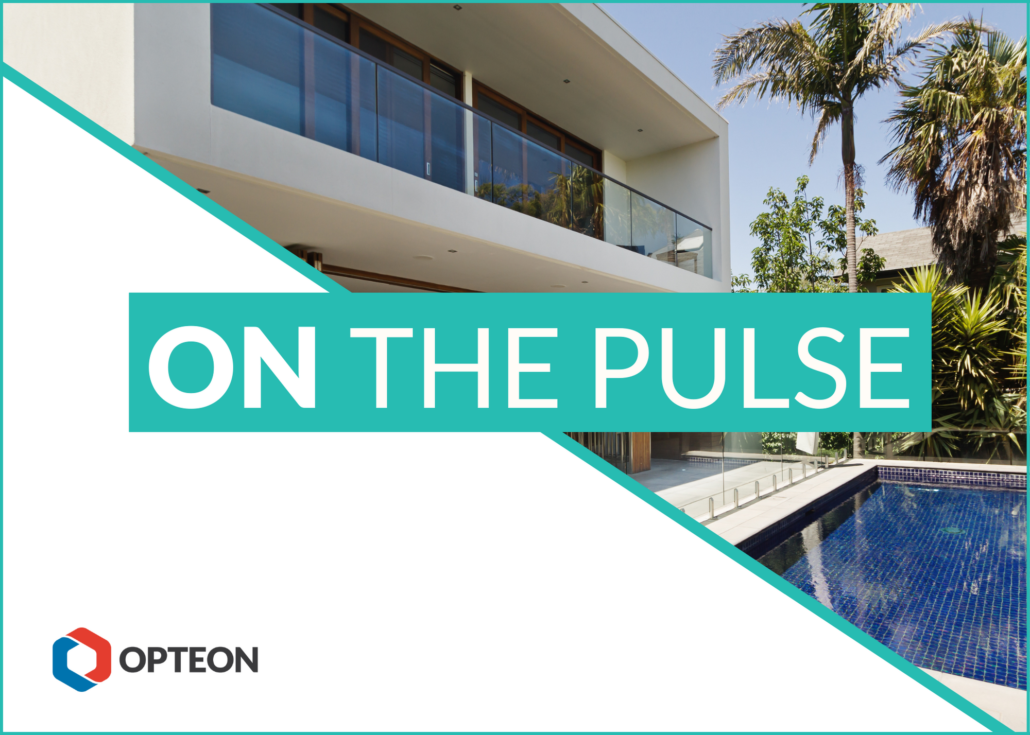 Author: Gabriel Carreno, Associate Director – Residential
Sydney prestige properties
The prestige residential property market in Sydney has performed strongly despite headwinds brought on by the global pandemic, with a lengthier and a higher run of upward trajectory in prices compared to the broader market.
While the broader market has been leading the recent downturn, buyers at the top end of the market have not been as sensitive to higher interest rates and affordability constraints. The still relatively low borrowing costs continue to be a strong incentive for buyers to purchase real estate and the high level of demand and limited supply has been driving strong competition for prestige properties in Sydney.
The main drivers in demand for prestige properties have been recent volatility in alternative assets, including the stock market and cryptocurrency, pandemic-fuelled domestic demand, strong demand from returning corporate ex-pats and lack of supply.
The shortfall in prestige properties for sale is resulting in pent-up buyer demand in areas like Mosman, as buyers from the eastern suburbs seek more affordable acquisition options in Sydney's Lower North Shore. The $33 million sale of 31 Stanley Avenue, Mosman in March 2022 to an out of area Eastern Suburbs buyer was a record sale set for Mosman. It surpassed one of the previous records at 200a Raglan Street, Mosman, which also transacted in March 2022 for $23 million. More recently, a prestige waterfront reserve property at 16 Iluka Road, Mosman transacted for $30.5 million in October 2022, becoming the second highest price paid for a residential property in Mosman. The recent sale of 8 Burran Avenue, Mosman, in February 2021 for $21.75m and then again in June 2022 for $25m, indicates the strong level of demand for executive harbourfront properties, with an increase of 15% in values over the corresponding period.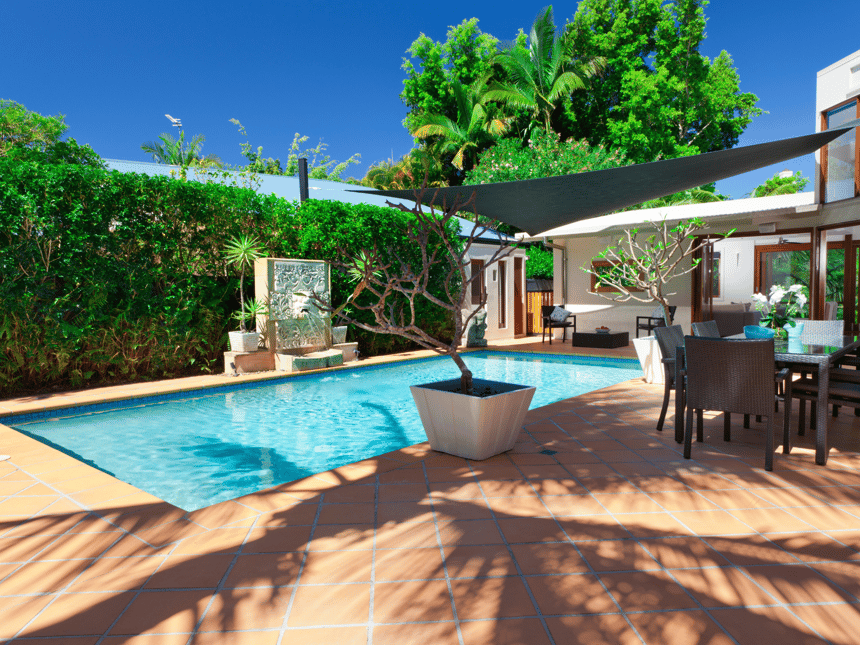 Strong market activity is also playing out across Sydney's Northern Beaches with the Sydney Morning Herald reporting the $40 million sale of Anakela, a prime Pittwater holding on a 1,948sqm waterfront land holding located at 58 Illuka Road, Palm Beach. This sale eclipses the previous record sale price of $27.5 million for 167 Pacific Road, Palm Beach in June 2022, which previously sold for $15 million in 2018. Reportedly, model Jennifer Hawkins and her builder husband Jake Wall have secured an off the plan $30 million buyer for their Whale Beach clifftop property at 24-26 Rayner Road, Whale Beach, and the home is still under construction.
In the Shire, the $20 million sale of 333 Woolooware Road, Burraneer in May 2022 has more than doubled the previous suburb record in an off-market deal. The off-market transaction broke the $9.1 million record for the suburb set in 2020 for a property at 191 Woolooware Road, and also broke the $16.3 million sale price record for the Sutherland Shire, set in February 2022 for a property at 53-55 Harrow Street, Sylvania.
The most expensive residential deal is a $140 million apartment atop Lendlease's Residences One tower at Barangaroo in 2019 (a consolidation of the penthouse and sub-penthouse). Uig Lodge at 5 Wentworth Place, Point Piper has reportedly sold for $130 million with realestate.com and the Sydney Morning Herald reporting that it was bought by billionaire Scott Farquahar, the Atlassian co-founder, and his wife, the investment banker Kim Jackson, in the week before Christmas with no agents involved. Built in the style of a Scottish baronial castle at the turn of last century, Uig Lodge, sit on a 3,300sqm block. It had previously traded for $9.2m in 1996 when it was bought by Steven and Carol Moss of the Katies fashion empire. Uig Lodge commands arguably the best views of Sydney Harbour thanks to its position on the highest point of Point Piper. It tops the previous national house price record of $100 million set in 2018 by Farquhar's Atlassian co-founder Mike Cannon-Brookes for another Fairfax family property in Point Piper, the 1.1 hectare estate Fairwater.
While the prestige property market has been buoyed by a lack of supply, the outlook for the prestige market is becoming increasingly projected to follow the broader market into a softer phase given factors such as the recent doubling of foreign investment fees by the federal government, geopolitical tensions, higher interest rates and inflation.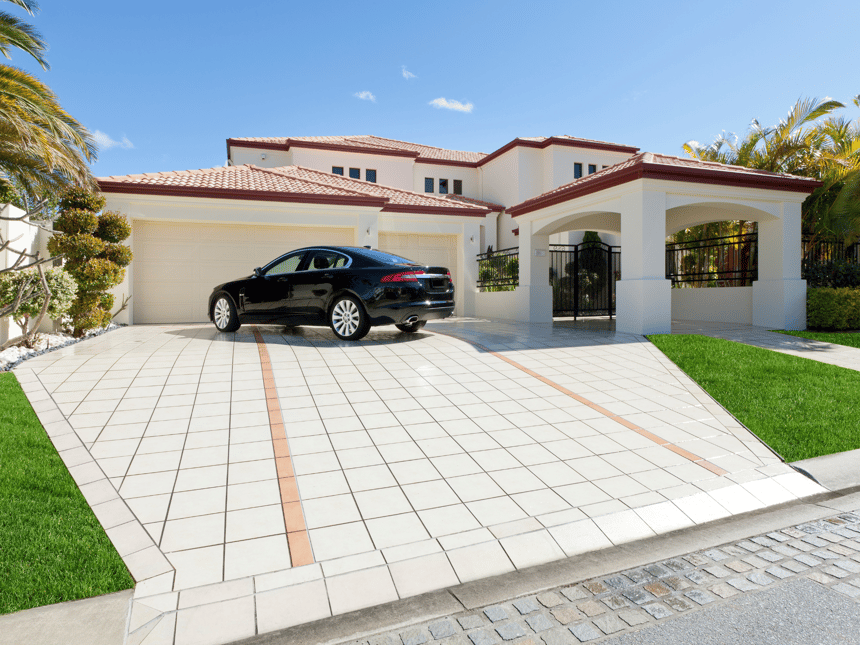 Regional prestige properties
The prestige regional lifestyle market reported strong growth during the pandemic, however it is now showing signs of weaker selling conditions. CoreLogic economist Kaytlin Ezzy said several factors have put downward pressure on the demand for these markets, including the consecutive rate hikes, affordability constraints, falling consumer sentiments and high non-discretionary inflation.[1] "Typically, markets with a higher median value tend to lead the broader market when shifting through different cycles," Ms Ezzy said. "After recording some of the strongest value growth throughout the COVID period, each of these areas now have a median house value in excess of $1m — as we move further into the downward phase of the cycle, we would expect to see this decline in values to spread into more regional areas."
According to CoreLogic's latest report, regional markets in New South Wales reported the biggest quarterly drops in house prices with Richmond-Tweed, Illawarra and Southern Highlands and Shoalhaven posting declines of 4.5%, 3.5% and 3% respectively. Despite the quarterly declines in house and unit prices, regional sales appear to have remained strong on an annual basis in certain regional markets. However, 15 of the 25 regions covered by the CoreLogic report showed declines in sales activity. Still, as Ms Ezzy said, while sales activity across some of these regional markets is down compared to the previous year it's important to remember this is off the back of some extremely high sales volumes recorded the year prior. Corelogic reports the declines in property prices would likely become more widespread as interest rates continue to rise and hamper affordability.
One positive note is the possibility of regional markets being better insulated than their capital city counterparts due to relative affordability and low advertised supply levels. Ms Ezzy commented: "Additionally, the strong growth that's occurred over the past two years should help cushion regional homeowners from the most extreme effects of the cycles downturn."
The main drivers for prestige properties within Byron Bay and neighbouring surrounds has been pandemic-fuelled domestic demand, strong demand from returning wealthy ex-pats, continued supply shortages and good proximity to perfect beaches. The shortfall in prestige properties for sale has resulted in continued pent-up buyer demand, particularly for properties in prime properties, such as beachfront/ocean view luxury dwellings and sites and luxury rural lifestyle estates. Many of these are tightly held with recent transfers being once in a generation sales.
Knight Frank research found that prime property prices – the most expensive 5% of homes in a market – have fallen or are barely rising across major Australian cities with Australia's collective prime residential prices falling 1.2% in the third quarter, although they are still 6% higher than a year ago.
The number of prestige homes listed for sale is quite low with days on market actually falling from 90 days at the end of 2021 to 68 days to mid-2022. We note many of these regional luxury/trophy homes are sold in off-market deals, mostly through selling or buyers' agents. This is typical of the ultra-top end properties as listings are scarce and purchasers are eager to secure a sale before competing with the rest of market.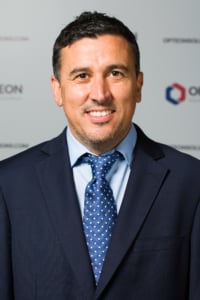 Gabriel Carreno
| AAPI CPV

Associate Director – Residential

0408 176 661