An independent, accurate valuation – when you need it most
Going through the financial settlement process following a relationship breakdown is rarely easy. Even when both parties have the best of intentions, things can quickly become very stressful and expensive if there's a dispute about the value of properties in the asset pool being divided.
Opteon's informed, independent and totally impartial valuations can help avoid this conflict or resolve the dispute. Our valuations are a good investment in peace of mind as – unlike real estate agent estimates – they can be used as court-admissible evidence. Our qualified, experienced valuers can also act as expert witnesses if required.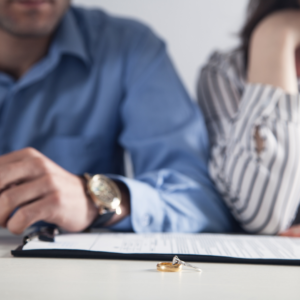 Opteon's certified and experienced property valuers provide valuations on all types of property assets for family law matters, court proceedings and other forms of dispute resolution across all jurisdictions in Australia and New Zealand. We have a team of 450 people located across Australia, including specialists in different property categories and jurisdictions. Our business is supercharged by our investment in prop-tech, which allows us to deliver speed, efficiency and quality valuation reports. For example, we generally turn around metropolitan residential valuation reports within five to seven days.
If you do end up in court, we have experienced valuers who can provide diminution, CGT and retrospective valuation advisory services if required.
Other benefits
Once you have a valuation, you can use it for other purposes for up to 12 months. If you need to sell a property, you will have independent, accurate information you can use to inform your decisions as a property vendor. This could include decisions about appointing a real estate agent, refining marketing strategies, setting your reserve and agreeing an ultimate sale price.
Depending on lender requirements, having a valuation may also broaden your mortgage options and help you secure pre-approval for the purchase of a new property.
You can also use valuations for CGT and asset depreciation purposes.
How Opteon can help
Full valuation reports
We can provide an independent, full valuation report for all types of property assets. Having a valuation prepared by a qualified, registered valuer is particularly important in family law matters involving high value assets or complex tax implications.
Expert witness services
We are regularly instructed as expert witnesses in property dispute claims across all courts and jurisdictions, including the Federal Circuit and Family Court of Australia. Our national team of Australian Property Institute (API) registered valuers has extensive experience in preparing valuation reports, attending valuer conferences and providing expert evidence in courts and tribunals. Many members of our team have also completed additional training run by the API to enhance their expert witness skills.
Retrospective valuation
Increasingly, we are asked to provide retrospective valuations in family law disputes. We have many long-standing valuers in our national team who, having held their certifications for many years, are able to provide retrospective valuations.
Find out more about an independent valuation
Talk to a member of our professional valuation team today about family law valuation services. You can appoint us directly, or through your solicitor.