The Call of the Caravan Park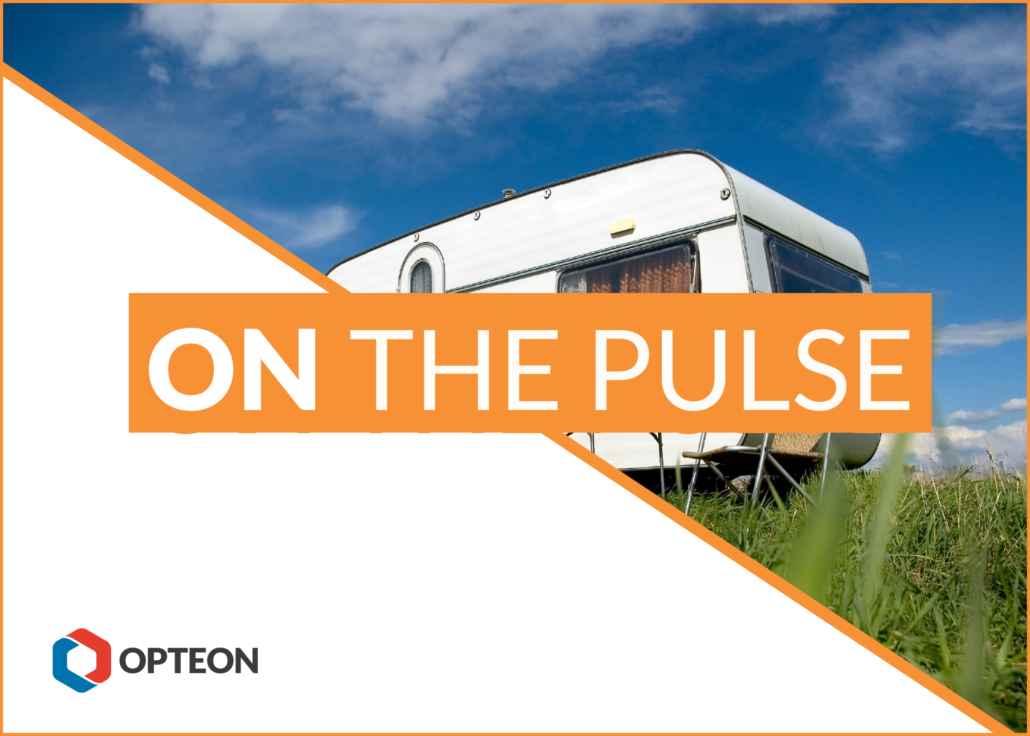 Ryan Danaher, Opteon Head of Department - Alternate Investments

According to IBIS[1], the Caravan Parks, Holiday Houses and Other Accommodation sector is worth $4.5bn. It grew in market size by 13.9% in 2022 and enjoyed an annualised market size growth of 1.5% between 2017-2022.
Why has there been such strong growth?
There's no doubt COVID-related travel and lockdown restrictions have fuelled growth in this sector. Many Australians who had accrued savings and annual leave while being cooped up throughout lockdowns and border closures have embraced holidaying options closer to home. Demand is so high that tourist bookings remain solid well beyond the typical seasons.
With a record 40,000-plus caravans, camper trailers and motorhomes bought in the Australian market in 2021[2], two preceding years of strong sales in 2019 and 2020, and an up to year-long wait for new orders, demand for tourist sites is unlikely to ease any time soon.
Another growth factor is Australia's ageing population.
While there are many advantages of having a mixed permanent, annual and tourist site offering, there has been a rise in demand for pure lifestyle community parks. These parks are targeted at retirees who find the combination of affordable housing, great locations and instant community highly appealing. For investors, the attraction is mutual. Lifestyle community parks are typically 100% occupied with long waiting lists, which provides strong, reliable annual returns for investors.
What's making caravan parks so attractive for investors?
Caravan parks are good income-producing assets, with many generating 50-60% profit on a going concern basis. But perhaps even more importantly for investors, they also represent an outstanding opportunity to bank land in appealing locations while receiving strong returns. Investors also see the ability to pass on rising costs to consumers.
Most large caravan parks are in premium locations, feature strong, positive cash flow and have the potential for growth and expansion. This combination makes them an attractive alternative asset class for institutional investors in particular. This is reflected in the interest and acquisitions of many of the major sector players, such as Ingenia Communities, Tasman Holiday Parks, Aspen Holiday Parks and Hampshire Property Group. They are not alone, as syndicates and private equity firms have also been helping to drive up demand and compress yields over the past 24 months.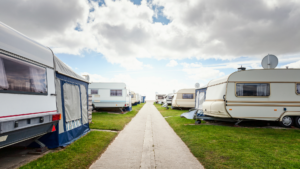 What's next for this alternate investment asset class?
Between the consumer demand and the investor appetite – including Tasman's reported[3] aim to double its footprint by the end of 2023 and Ingenia's well-publicised expansion plans[4] – demand for quality caravan park assets is likely to remain high.
In the last couple of years, investors have benefited from the spread between yields and cost of debt. The only factor that might soften the market is rising interest rates, which may put pressure on some investor's ability to acquire further holiday and lifestyle parks. But with strong private equity interest that is yet to be tested.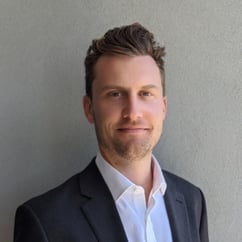 Head of Department - Alternate Investments
DISCLAIMER
This article is produced by Opteon Property Group Pty Ltd. It is intended to provide general information in summary form on valuation related topics, current at the time of first publication. The contents do not constitute advice and should not be relied upon as such. Formal advice should be sought in particular matters. Opteon's valuers are qualified, experienced and certified to provide market value valuations of your property. Opteon does not provide accounting, specialist tax or financial advice.
Liability limited by a scheme approved under Professional Standards
[1] https://www.ibisworld.com/au/market-size/caravan-parks-holiday-houses-other-accommodation/
[2] https://www.caravancampingsales.com.au/editorial/details/record-year-for-caravan-sales-135075/
[3] https://www.afr.com/property/commercial/tasman-holiday-parks-raises-300m-to-ignite-growth-through-acquisition-20211103-p595od
[4] https://www.theurbandeveloper.com/articles/ingenia-files-expansion-plans-in-land-lease-super-block