In the Spotlight: Cam Olson

In one of life's quirky twists, an Opteon market differentiator that caught Cam Olson's eye on LinkedIn has become the very thing he's now focused on making into a game changer for lenders.
At the time he saw Opteon recruiting for a risk position, Cam was the Property Risk Manager at one of Australia's major banks. He'd been there for the best part of a dozen years, providing assistance with the origination, structuring, risk assessment and review of all new investment and development property lending opportunities in excess of $20 million. In that role, he worked closely with the credit team, instructed valuers, reviewed major valuations and managed the performance of the valuation panel for his region.
When Cam saw Opteon's ad, he was impressed at the initiative and wondered if other valuation firms would follow suit. While he wasn't interested in the role advertised, he spoke to Opteon about the company's risk focus. Opteon, recognising the opportunity to bring a unique and experienced perspective into the business, began a conversation with Cam which led to him recently joining the team as Senior Director, National Risk - Specialised Commercial. He is now focused on delivering national risk and quality assurance for specialised commercial valuations, providing risk solutions, and mentoring and training Opteon commercial valuers nationally.
Bringing a unique skill set and experience to Opteon
Cam worked as valuer for more than 23 years before joining the banking sector. He is particularly known for his work in commercial property across SA, NT and NSW, including valuing major retail, office, industrial and residential development assets.
What sets him apart is his combination of his extensive valuation expertise, and his lender-side commercial property risk management and property finance experience. Since arriving at Opteon, Cam has already been called on to provide a valuation report for a complex development project with property finance, feasibility and acquisition issues.
In fact, ensuring valuer experience maps to the valuation work required will be one of Cam's key focuses in managing risk. In his previous role at the bank, Cam saw the damage done by valuations that were prepared by valuers without the requisite experience. These valuations required rework, slowed approval processes down and eroded trust. In Cam's view: "Understanding how valuation reports are used by lenders, I'm confident that a high level of risk assurance will be a powerful point of difference in the market. I've always been impressed by the quality of Opteon's commercial property valuations and the technology that sits behind them. I'm excited about guiding Opteon's risk assurance to the next level, including through direct mentoring."
A passion for sharing knowledge
Cam started his career working under the guidance of "smart people" in government doing statutory valuation work. He then spent eight years doing residential valuations for a company where he also benefited from having great mentors. Similarly, Cam felt very supported during the 15 years he spent doing commercial valuation work, including at the director level.
With this background, it's little wonder Cam has always been passionate about mentoring and sharing his knowledge with others. He gained Fellow Membership of the API over 25 years ago and has been actively involved with the industry body in South Australia in various capacities, including CPV & RPV professional interviews, and as a conference presenter.
Cam's other passion is bike-riding. Here we are not talking about joining the 'mammals' for a cappuccino on the weekend. Cam rides about 10,000km each year, including in endurance events such as the Peaks Challenge in Falls Creek. Within the 13 hour time limit of that event he rides 235 km, climbing 4,500m as he goes!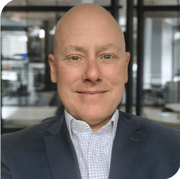 Cam Olson
Senior Director - Specialised Commercial & National Risk
0422 625 500
Subscribe to receive the latest property insights here: