Tips and Traps with Residential Properties

Author: Anthony Salce, Regional Director
Key Takeouts
Ensure plans will transfer with the land if you are selling a property with development approval.

Compare like for like. Side-by-side potential duplex sites have superior value potential over a front-and-back development. Understand the potential you are paying for.

Understand the sale drivers for an individual property's potential – i.e. period homes with sympathetic renovations attract premiums.

Research the property's owner corporation – especially for items like non-conforming cladding.


When building, do your due diligence on the builder including financial capacity to complete, and the building contract (including any potential split contract structures).

Opteon's large team of property valuers are close observers of the tips and traps in the residential market for both buyers and sellers. In this article, we share some of the more significant value-generating ideas and highlight common risks. Some are timeless issues and others are emerging in the current market.
Some observations about the current market
Life post-COVID lockdowns has changed demand for residential properties. During the height of the pandemic, people were moving for lifestyle and took advantage of the lower interest rates. They prioritised location and amenities, and the state of the property was less important to them.
Now with cost of living and interest rate increases, coupled with construction cost inflation, delays on building materials and labour shortages - good design and quality renovations have become more important. Many people are also now being asked to return to the office at least a few days each week, so proximity to work is again a consideration. They also want good entertainment areas, and outdoor space for pets or children.
Tips for residential properties
One of the big things both buyers and sellers need to be aware of, particularly with properties requiring development or renovation, is to highlight the cost savings which are already available. For example, if you are selling a property with planning approval for a renovation or development, it's important to ensure the plans will transfer with the land.
It is also important to do proper due diligence before investing in a property development. For example, in the case of a dual occupancy/duplex site, if you are contemplating buying to develop based on the relative values of similar developments nearby, you need to ensure you are comparing like for like. Sometimes simple issues like power poles or mature trees on the nature strip may impact design, or even prohibit an additional driveway being added to a planned side-by-side development. If a front-and-back development then becomes the only option, it may change both the value, and the cost.
Value drivers for existing properties include maximising natural light (or making up for it with excellent lighting), quality cabinetry, ample storage and accommodation and street appeal. Period homes with sympathetic renovations remain highly appealing, as do creative accommodation solutions like studios over garages and attic conversions.
More broadly it's important to understand the sale drivers for an individual property's potential buyers. Creative design can optimise these opportunities. For example, we recently valued an art deco apartment in the Melbourne suburb of Elwood. The owners bought the spacious one bedroom apartment in the high $400k range. They then converted the kitchen into a bedroom and made the former lounge room a contemporary open-plan kitchen and living space. After making an approximately $80k investment, the property sold for about $730k.
For buyers of an apartment or shared development, it's worth asking the owners' corporation for some background on the property, recent minutes and details on any sinking fund. For example, if the owners' corporation has a sinking fund with enough in it to cover planned maintenance or upgrades, that becomes a much less risky proposition than a sinking fund that does not. With newer apartments, it is also important to check whether there are any cladding issues as they can impact the appetites of lenders. That information should be in the body corporate minutes. If not, the body corporate will be able to answer your questions.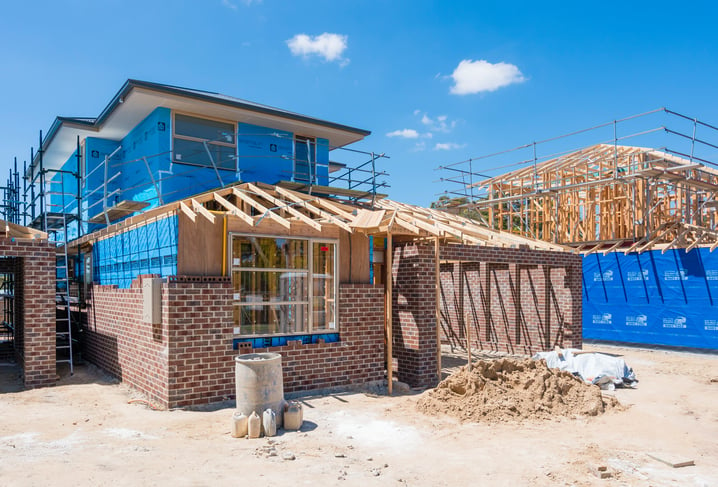 Traps to watch out for
Risk tops the traps list too, as there are many risks to be aware of with both existing properties and land developments.
In my experience, I have seen lenders and clients request builders financials to ensure they have the means to manage the project. They can help offset the build and delay risks by asking for a financial viability statement regarding the builder from a third party accountant. They could also ask for a quantity surveyor report to confirm that the builder's previous projects were delivered on time and budget, as this will be a good indicator of the builder's credibility and ability to manage cash flow. As part of their due diligence, they could also visit existing and past sites.
It is also critical to understand any contracts you are signing. Historically, building contracts were fixed, minimising cost escalation for the buyer. Today many builders are offering cost-plus contracts to transfer pricing risk to the owner. There are also other variations that mix the risk, such as fixed-price contracts with exclusions.
Entry-level buyers are often seeing split or two-part contracts. This is where you settle on the land before occupancy. For example, if there are five lots on a 1,000m2 development, a lot buyer may be asked to pay for 200m2 before any building work begins. This new contract model is still in its infancy in Australia. While these contract types offer many benefits to both buyer and developer, they do require clarity up-front to mitigate risks. For example, if someone purchases Lot 5, will they be able to occupy it before Lots 1-4 are complete? Can Lot 5 be independently built? Are there any restrictions on the appointed builder? Is there a resale value for the 200m2 owned by the buyer of Lot 5 and, if not, will the bank settle on the land? These are all issues that should be understood and it's usually worth engaging a lawyer, and understanding your financiers requirements to assess the risks before signing a contract.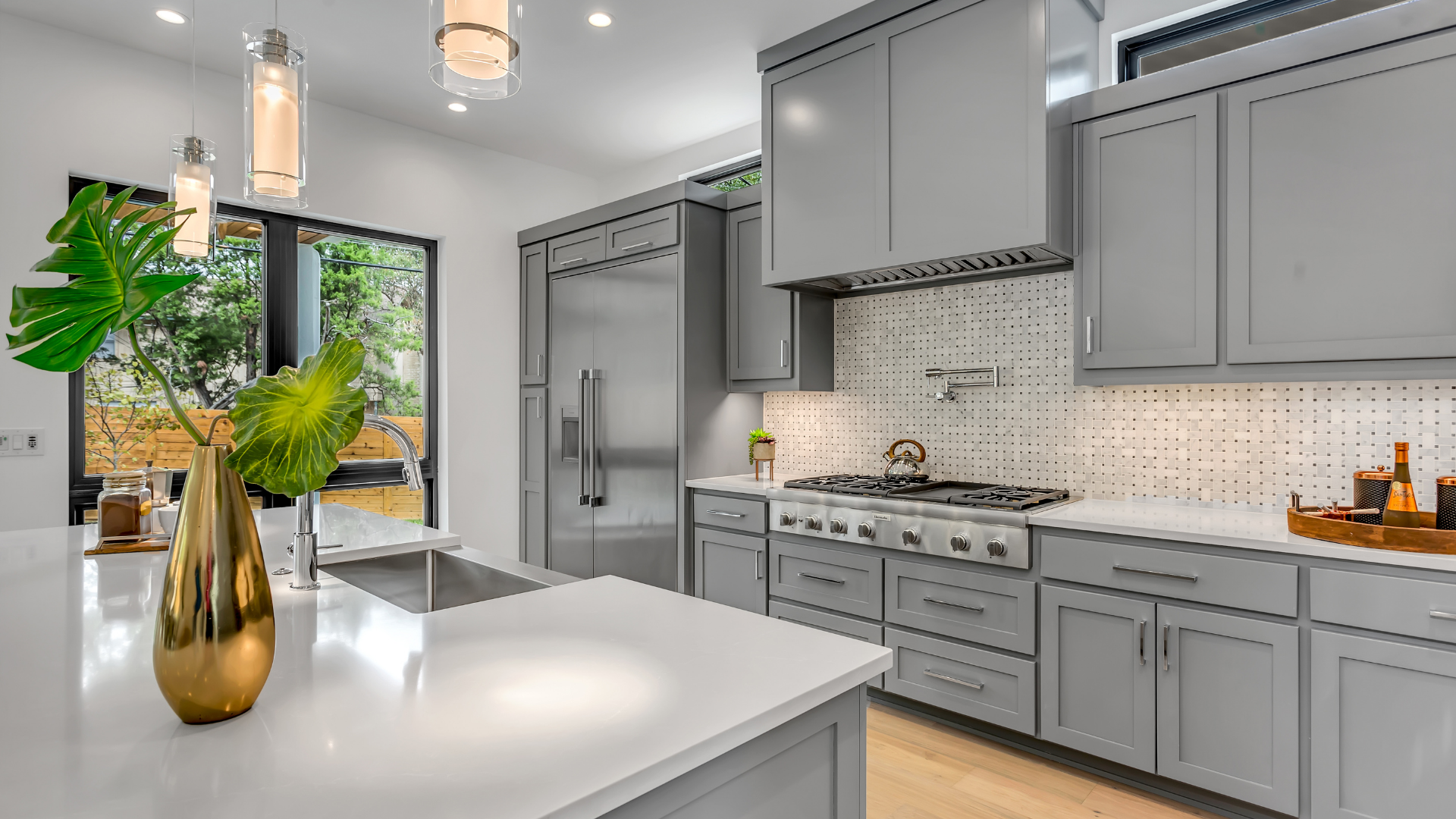 With existing properties, a trap for sellers is over-capitalising their property, particularly if it's being marketed as an investment property. It can be important to invest in features that will improve financial return, such as quality floor coverings, rather than ones that don't, such as lots of power points. For example, when renovating a bathroom, it's usually better to upgrade what's there rather than move amenities around. Things start to get expensive when you move plumbing points and the financial benefit of changing the design is often not realised.
Conversely, buyers need to be aware of what they are getting with an existing property. For example, when you spot rental furniture being used to market a property, there's a chance it's hiding some problems. As valuers, we've certainly seen exquisite rugs laid over mouldy flooring. There will always be things you don't see, so we recommend engaging an experienced valuer and/or building and pest inspectors upfront. While it will incur a cost to conduct these inspections, it can save hundreds of thousands in repairs down the track. An experienced valuer can take all of these things into account and provide you with a true estimate of the property's value.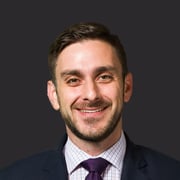 Anthony Salce | AAPI CPV
0437 313 213
Subscribe to receive the latest property insights here: