Spotlight on: Maria Berto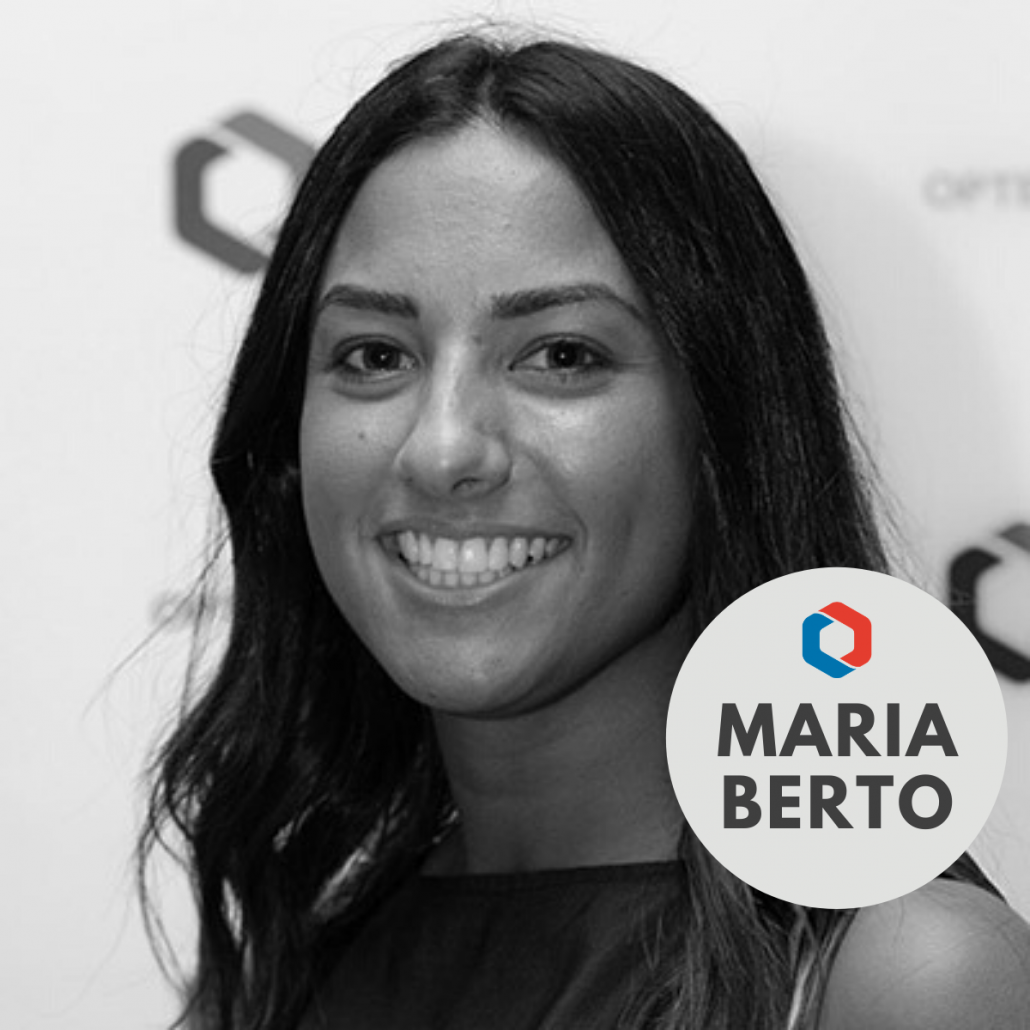 Today we are looking at the impressive career of Regional Director (Residential) Maria Berto, a finalist for Young Achiever of the Year in RICS Australia's 2020 Awards.
Maria joined Opteon in 2013 and was promoted to Managing Valuer in 2014, specialising in residential valuations in Melbourne's North West. After two years, Maria was appointed to the management position of Regional Director, responsible for a large team of Opteon's residential valuers across Victoria and South Australia.
Maria is a regular presenter at Opteon's events and briefing sessions. Throughout 2016 and 2017, Maria was also an active member of Opteon's Customer Service Excellence Team and the Opt-In Service Excellence Project, embodying and promoting the benefits of exceptional service across the business. She recently was part of the 'Opteon Values' initiative to review and refresh Opteon's core values, nominated to participate for her strong personal values and high standards, both morally and personally.
In 2018, Maria created a Young Achievers Group in Victoria in conjunction with fellow Regional Directors where she led growth sessions for a selection of promising young achievers in the Opteon business. These growth sessions were designed to support their personal development and growth and expose them to senior management within Opteon.
Maria has coached and trained many graduate valuers and RPVs to help them achieve their RPV and CPV qualifications. This has been achieved by working one-on-one with the graduate valuers, providing feedback, attending inspections together and working through valuation reports. More recently she has joined the RMIT Mentoring Program in Melbourne to be a mentor and build relationships between current RMIT students and industry professionals. Maria also volunteers her time with the Australian Property Institute's Victorian Memberships Admissions Committee.
In 2016, Maria was awarded the Opteon National Emerging Professional Award. This award is given to the nominee who consistently displays excellent communication skills, an ability to connect with colleagues at all levels, and a drive to continually develop themselves and the organisation.
"Maria's commitment to seeking solutions for customers for a broad selection of property types, and willingness to provide support to fellow managers, demonstrates her passion for the valuation industry and various stakeholders." Scott Chapman AAPI CPV, Chief Operating Officer
Maria is actively engaged in finding more sustainable solutions for the provision of valuation reports. She played a key role in the development and implementation of Opteon's Virtual Valuation that provides a zero-contact solution for valuation reports that meet all regulatory requirements.
Maria is a positive, professional and successful leader who has worked tirelessly throughout her career to deliver excellent service to her customers. She has built an effective, multi-skilled team by supporting ongoing professional development and training, and is an invaluable member of Opteon's expert team of valuers.
We congratulate Maria for her recognition as a finalist in the RICS Australia Awards 2020.